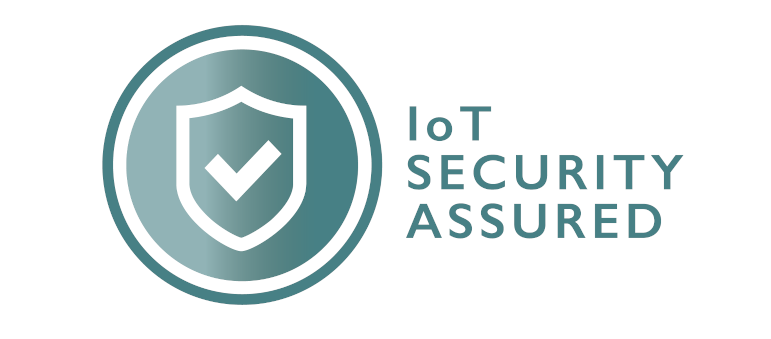 CERTIFICATION FOR CONNECTED DEVICES
An increasing number of items in our lives are connected to the internet. This includes the usual things like computers and phones but now also includes a very wide variety of other items such as children's toys, door bells, light switches, fridges, building environment controls. These "connected devices" are often referred to as the Internet of Things or "IoT" and they can be found at homes and in workplaces everywhere.
Connected devices can hold a lot of sensitive information about the people who use them and the environment in which they are used, so it is important that manufacturers of such devices design them to be secure.
Working with experts from the IoT Security Foundation, IASME has developed the IoT Security Assured scheme that provides an opportunity for manufacturers to improve the security of their internet-connected devices and certify to show they are compliant with best-practice security. The scheme has been designed specifically to be accessible to smaller organisations, micro-businesses and startups alongside more established manufacturers.
The scheme can be used by organisations to verify the security of connected devices in their supply chain. 
ALIGNED WITH INDUSTRY STANDARDS 
The IoT Security Assured scheme is aligned with the ETSI technical standard for IoT security, EN 303 645, and with the proposed UK IoT security legislation and guidance. It is also mapped to the IoTSF Security Compliance Framework. A device can be certified to Basic (aligned with proposed UK legislation), Silver (aligned with ETSI mandatory requirements) or Gold (aligned with ETSI recommended requirements) levels. 
The
IoT Security Assured
certification process requires manufacturers to answer a set of simple questions, using IASME's online portal, about the security controls in place on a connected device and any associated services. A board member or equivalent must sign a declaration to confirm that all the answers are accurate. The answers to this assessment are then reviewed by one of IASME's IoT trained assessors.
If the manufacturer is successful, a certificate and a badge is provided to be placed product marketing and packaging to demonstrate the security of the device to purchasers.
IASME is currently running a pilot of the IoT Security Assured certification with a limited set of manufacturers. We will be opening the scheme to all manufacturers in February 2021.
If you are interested in certifying your device, please get in contact with us and we will let you know as soon as the scheme is available.
In the meantime, if you would like to improve your device security, you can download the current IASME IoT Security Assured question set for free below which will help you to prepare for certification:
Have a look at our Frequently Asked Questions or speak to our team