About Boundary Technologies Ltd
Boundary Technologies was founded in 2018 by technology entrepreneurs Robin Knox and Paul Walton in the response to a need for a cost effective and intelligent intruder alarm system. Previously, the two founders built and sold Edinburgh based software company Intelligent Point of Sale, which was later acquired by Swedish fin-tech startup iZettle, and subsequently, PayPal.
We spoke with Paul about the intruder alarm market and the appetite for assured secure and discreet IoT products that do not violate customer's privacy.
About Intruder alarms
First, a bit of background to intruder alarms, in the UK, there are two distinct markets. The first option is where the customer calls a security company, someone comes out to the house, inspects the property and makes a plan. A technician from the company would then come back and install everything. This system can usually connect to a call centre that would be able to alert the police if the alarm rang. The alternative to this comprehensive approach would be the DIY option, where a customer installs a system themselves, it would generally not connect to the internet or to a call centre.
This year, Boundary have launched a brand new intruder alarm to disrupt the UK market. Not only has it been designed to connect to the internet for easy setting and control via an app on your phone, it is certified to the gold standard of the IoT Security Assured Scheme to reassure customers of its cutting edge security settings, and it is can be self-installed for DIY users. By this summer, customers can connect the system up to an alarm receiving centre who will dispatch the police in the event of the alarm sounding.
The Boundary intruder alarm was one of the IoT devices to certify on the IoT Security Assured scheme pilot.
It was a subcontractor that told Boundary about the IASME IoT Security Assured scheme pilot which he had heard about at a virtual event hosted by CENSIS. Paul said they found the process of the pilot challenging, but not in a bad way. It challenged them to really think about how they implemented security across their platform and led them to make some improvements. They also really enjoyed working with the assessor, who gave them plenty of feedback.
The Back story
The story behind the idea for the Boundary intruder alarm came about when co-founder, Robin Knox was on his honeymoon in America. He had recently installed his new security camera to look after his home in his absence, but far away in another time zone, Robin got thinking about the implications of using the app on his phone to monitor the security camera. He then realised that if his house in Scotland was burgled, there would be nothing he could do about it except watch the video. Hopefully this thought did not ruin his honeymoon, but it did inspire him to create the Boundary intruder alarm system on his return.
Not the only time adversity has been the seed of innovation, Boundary are committed to building security into their designs, and pride themselves on creating a tamper-proof alarm. Last year they recruited a convicted ex burglar into their team in a similar way that some companies use ethical hackers to help them find their vulnerabilities. Now completely up to date with the techniques a well-prepared burglar uses to disconnect an alarm system, whether it be an interruption of the Wifi or electricity, the destruction of the alarm hub, or radio jamming technology, Boundary have taken robust measures to ensure their alarm is one of the most reliable burglar alarms on the market.
The IoT Security Assured scheme is aligned with the ETSI technical standard for IoT security, EN 303 645, and with the proposed UK IoT security legislation and guidance. It is also mapped to the IoTSF Security Compliance Framework.
Within the IoT Security Assured scheme, there are three levels of security that a device can be certified to:
The Basic level is aligned with proposed UK legislation and covers the top three requirements of the ETSI standard.
The Silver level is aligned with the 13 ETSI mandatory requirements and Data protection provisions.
The Gold level is aligned with the 13 ETSI mandatory requirements as well as all the additional ETSI recommended requirements and Data protection provisions.
An intruder alarm or a security camera, might be outside or inside someone's home and recording continuous video. With this in mind, data protection and privacy is a big concern for manufacturers and customers, and consequently needs the appropriate level of cyber security. Boundary have achieved the gold level IoT Security Assured badge and this badge is now proudly displayed on each product.
Advice to manufacturers of IoT devices.
Pauls advice to other manufacturers of IoT devices would be to think about building in security from the ground up. When companies just start building and then add security as an after thought, it can waste a lot of time and money.
What's next for Boundary Technologies?
Boundary's next project is a ground-breaking Artificial Intelligence (AI) security camera that learns as it watches. When researching for the project, Paul and Robin found that people were extremely reluctant to put internet connected cameras inside their home because of privacy concerns, and also rather suspicious of facial recognition technology. They took that on board when developing their product and consequently created an external camera to be mounted outside the home, and one that does not use facial recognition. Instead, Boundary have worked closely with experts in machine learning from the University of Edinburgh to create a camera that uses AI to detect malicious behaviour outside your house and prevent someone from breaking in in the first place.
The camera uses a construct called a threat score, and for the first few weeks after installation, the new security camera simply watches, and learns what kind of comings and goings around your house are normal. After a while, it will be able to look for abnormal activities which would increase the threat score, once the threat score goes over a certain level, different actions can be taken. For example, if an irregular person on the property displays certain behaviour that the algorithm is trained to recognise, the camera will ask the person to identify themselves. If they refuse, the camera's video feeds will be passed over to a human operator for verification and intervention. Look out for the Boundary security camera to hit the UK market in the near future.

For information about the Boundary intruder alarm, as well as lots of great information about home security, go to the Boundary website.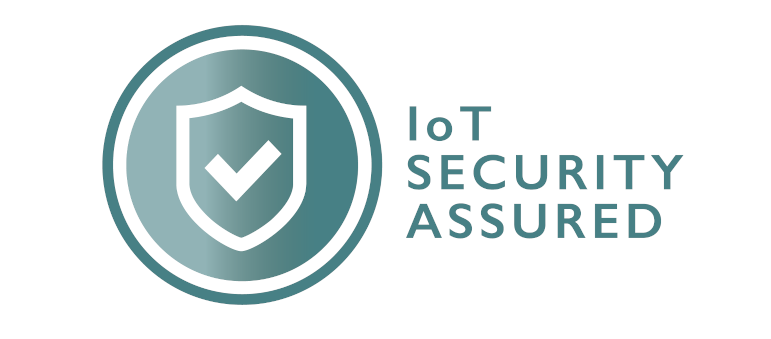 For more information on the IoT Security Assured scheme